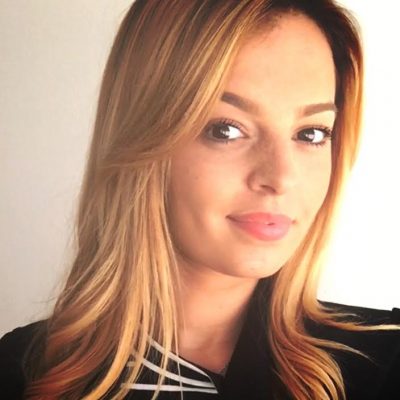 Sales Associate
2014-2015 Weichert Million Dollar Sales Club
Cell Phone: 201.284.2428
Email: dvega@weichert.com
ABOUT DESIREE VEGA:

In representing her clients with a high level of personalized service, Desiree Vega conducts herself with the utmost professionalism to deliver impressive results. Through her valuable expertise and dedication, she is able to provide her clients with excellent opportunities that exist in the Greater Jersey City and Hudson County real estate market. She is infectiously passionate about real estate and a highly diligent professional. Known for her extra effort and attention that produces outstanding results; Desiree is extremely attentive and responsive to each client's specific requirements and is fully dedicated to achieving their goals.

Through her thoughtful guidance and vision, Desiree takes great care to educate and advise her clients with an informed and insightful assessment of the current real estate market. She is extremely diligent in seeing that her clients' needs are thoroughly attended to; from the selection of their distinctive property, to the review of the contractual components of the transaction, through to the details of the inspection, and on to the final and important points at closing. Regardless of the time and effort it takes. Desiree works tirelessly to identify key opportunities that meet her client's lifestyle requirements and exhibits a relentless commitment to securing just the right property for each buyer or renter. Sellers benefit from her creative and well-organized marketing strategies that maximize their property's exposure to the most qualified buyers. Desiree's care,trusted insights and skillfulness extends to every aspect of her service throughout the transaction.

Desiree fully applies herself to make the home buying and selling process an extremely rewarding experience. She always strives to negotiate the best terms for her clients and is very creative, strategic and skillful in working through the issues. Her immediate accessibility, answers to timely questions and guidance and expertise in addressing all aspects of the transaction makes her invaluable to her clients. Regardless of the time and effort it takes, Desiree is true advocate who is committed to providing an unprecedented depth of real estate expertise that ensures that her clients successfully accomplish their personal real estate goals.

Contact Desiree to serve you and your personal real estate interest.